Services
Organization
1. Production schedules for growers
2. Contracts cultures for your actions
3. Weekly selections and availability of products
Control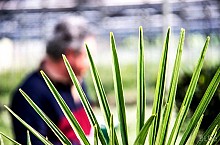 Thanks to our continuous presence in the field, we assure you a quality control in production
and on our platforms when ordering.
Marketing
In partnership with you, we are looking for new marketing concepts to develop together the sales of
mediterranean plants (choice of the range, new products, added value , services ...)
Logistics
With our logistics plateforms and a network of specialized carriers, we ensure weekly loads throughout the year, and almost daily from 15th February to 15th May.
Our goal is to ensure delivery "just in time" with a quick turnover of your mediterranean plants. You can load from 1 cc to full truck.

Contact us, we will check all your logistical needs.